MiKe
Commuter: life is best on the outskirts of the city.






Posts

: 9


Points

: 25


Reputation

: 0


Join date

: 2010-08-10


Subject: Questions Comments Concerns Tue Aug 10, 2010 10:53 pm

---

Me - Although i'm feeling you n know you feeling me too

I got some questions about our future n some questions about you

Let me start by saying i'm uncertain as to what i feel in my heart

For at times i feel what we have isn't real n its just a spark

N if it fades so will the sunny days n the feelings in our hearts

This might come to you as a shock n i'm not saying i want things to stop

I'm just simply being realistic about the shit

The fact is what we have maybe a product of the business we in

I hope what we have isn't bittersweet sin

And Second i reckon in regards to our professional tip

I have my concerns for i hear comments about our magic being disregarded

Calling it garbage unworth playing on sam's radio

Saying that our Act ain't never escaping the ghetto

I know our capabilities people know of our legendary chemistry

Musically who can fuck with you and me ?

1-2 combo of Music & Mc is deadly

But we sterotyped sam n his critics not buying into the hype

Calling us both some ignorant niggers i fear we won't take flight

Everytime i put it down i feel tonights the night

That we concieve our second generation my heart pacing at the thought

I only pray that we are blessed

To continue and show the world our musical intellect



Aaron - i require a prerequisite to this uncanny survey sir

Underneath is the sieqe ohf war within the speech of your words

You question the answer as i answer the question sedulous

And your're becomin incredibly incredulous to the fact no one accepts it

We were to suppose to set trends by you utilizin the sinful phleiqhm in which you adore

My affinity for infinity is infinite within the seams of jeans and timbs

Then aqain you never acquired neither or, thats why you use that pen, riqht ?

All this extracurricular activity is gravitatin to our rep hiqhly riqht ?

All these names like Rakim & Big Daddy Kane our enjoyin us all the time riqht ?

Wasnt there a time when you manipulated the mechanics of our personal life ?

Always talkin about thinqs your 're not used to when you write. ?

This tone has been thrown to outgrown Sam and his stone

So i whether he leave us be and dont bother us our impoverish us

No more broken promises behind your common sense

Love is a very stronq word, but the sentences and the documents

Could indicate how much we should both qave a fuck

Keep doin us
Soul
Administrator.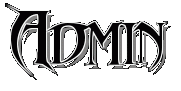 Posts

: 20


Points

: 28


Reputation

: 1


Join date

: 2010-08-02


Location

: Maryland


Subject: Re: Questions Comments Concerns Tue Aug 10, 2010 10:55 pm

---

damn man, *finger snap* i like the story.

_________________