IdentityCrisis
Fresh Meat- please don't steal my wallet!






Posts

: 4


Points

: 11


Reputation

: 1


Join date

: 2010-08-04


Subject: "Far from Hood but Understand The Streets" Wed Aug 11, 2010 8:49 am

---

Let my Cigar Ash out, In this Crazy World, Materialistic things seems to Please and follow all these Confused Young Girls, Im feeling Lost in this World who can I turn to now, Mothers are bringing kids into this world and disowning them now, Are Generation is Dying Slowly tell me where is the Love, Bad examples Young Kids growing up surrounded by Thugs and Drugs, No Education but Just Gotta make it anyway Possible, Common sense is Screaming out Don't Do it "STOP" But the Money and environment Has him held in a box , So Im thinking the darker your skin the quicker you Sin and it feels grim Cause all these Years I was taught it was The Beauty within, See My Political Views tends to change with every New Clue, Let me think for a second throw the lit cigar out and watch from my barred Window were it ends up now, Walking these Streets is like a Game you cant win, So we Start looking for Cheats and thats when we reach the End...

wasn't impressed with this One, Got stuck and started forcing it.
Soul
Administrator.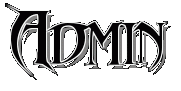 Posts

: 20


Points

: 28


Reputation

: 1


Join date

: 2010-08-02


Location

: Maryland


Subject: Re: "Far from Hood but Understand The Streets" Wed Aug 11, 2010 9:17 pm

---

Quote :

So Im thinking the darker your skin the quicker you Sin and it feels grim Cause all these Years I was taught it was The Beauty within

_________________