MiKe
Commuter: life is best on the outskirts of the city.






Posts

: 9


Points

: 25


Reputation

: 0


Join date

: 2010-08-10


Subject: UnSpoken Thu Aug 12, 2010 12:49 am

---


Lost in centuries of self mutuany is unconditional compassion



Manipulation of past n current generations reversal of fortune



Love extended beyond the self for the whole



Wholesome visions are the reasons the american dream is still living



But the dilemma is Fame or family



Dilluted in both history speaks a cautionary tale



Wise people look at us and learn from our epic falls



Ungracefully we bear witness the lost of one another In Confusion



Conversion to the monopoly we were blinded



Isolated from life support so that we'd produce



Us leaders were demoted by our followers bringing discgrace



All of this leading to self hate seemingly its too late



Born a hypocrite



how dare you say the one you love



be the one that you referred to as a bitch



Ironic ain't it ?



But I don't blame us entirely



For we was left uncentered in a desolate world



Unemployed and alone a child of satan



No outlet except eve



Blame worldy sins on her i feel when u blame her i concur



And disagree for we are our biggest enemy



Unspoken is truth that she was there when ya brothers ain't have ya back



Don't call her a bitch or say that she isn't shit



Theres beauty in the simplicity



Her complexion her hair dnt care that its everywhere



A blessing that ya life isn't metaphysical



But is purebred of God's essence



But its often in Vain as we deal with the pain by filling the void



Going unheralded lengths to achieve the hustlers tale the ghetto american dream



When its lived out in ya heart



Never before said it but i love you n thats from the heart

Soul
Administrator.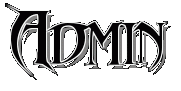 Posts

: 20


Points

: 28


Reputation

: 1


Join date

: 2010-08-02


Location

: Maryland


Subject: Re: UnSpoken Thu Aug 12, 2010 1:08 am

---

Usually i can pick out a favorite line, but this drop is dope from start to finish. its like you changed styles overnight lol

------------

urban metropolis

_________________